31 DAYS CHINA & HONGKONG
-
| | |
| --- | --- |
| Country | : Hongkong |
| City | : Victoria City (1841 - 1997) - Central (administrative) |
| Currency | : Hong Kong Dollar (HKD) |
| Language | : Chinese - English |
| Time Zone | : HKT (UTC+8) |
| Phone Code | : +852 |
---
Country
:

China

City
:
Currency
:

Beijing

Language
:

M

andarin,

Standard Chinese

Airport

: Beijing Capital International Airport

& Shanghai Hongqiao International Airport

Time Zone
:China Standard Time

(

UTC

+8)

Phone Code
: +86

---
Day 1 Beijing, Arrival
Welcome to Beijing, thecapital of ancient China! When your flight lands in Beijing airport, your localguide will greet and escort you to your hotel in a private vehicle. The rest ofthe day is yours to acclimatize or explore the dynamic metropolison your own.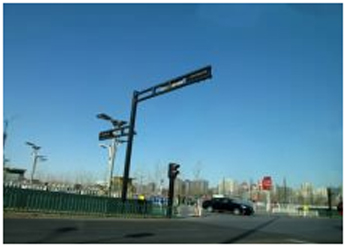 Day 2 Beijing, City Highlights Tour
Today you will first visit Tiananmen Square, the largest city square in the world. Walking through Tiananmen Gate, you will enter the magnificent Forbidden City, China's No.1 palace complex graced with imperial treasures. In the afternoon, you willmarvel at Temple of Heaven where emperors in ancient times performed intricate rituals fora nation-wide good harvest.
Day 3 Beijing, Great Wall Tour
In the morning, you will tour the breathtaking Great Wall (Mutianyu section), the 8th Wonder of the World. Built over 2,000 years ago, the Wall stretches about 4,000miles through mountains and deserts across Northern China. Flexible visiting time assures you of getting life-time sweet memories by hiking and photographing. Later, you will take aleisurely stroll along the quiet Sacred Road, a royal road guarded by many vivid stone statues of divine beasts and officials. Then visit the Jade Gallery.
Day 4 Beijing-Xian, Beijing Hutongs
After breakfast, you will visit some of Beijing's Hutongs by rickshaw. Lunch will be served in one of the local's homes during the tour. In the afternoon you will take the flight to Xian.
Day 5 Xian, Terracotta Warriors & City Highlights
The incredible Terracotta Warriors is your first stop today. These 6,000 life-sizeterra soldiers and horses are an amazing form of funerary art, buried with China's foremost Emperor Qin Shihuang to help rule another empire in the after life. Then visit Xian Art Ceramics Factory In the afternoon,you will ramble atop the Ancient City Walls and Small Wild Goose Pagoda.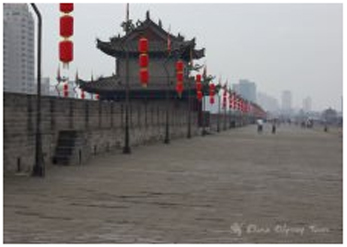 Day 6 Xian-Lhasa, Free Day
On this day you will be free to explore this history-steeped city on you own until your guide escorts you to the airport for your flight to Lhasa. Upon your arrival at Gonggar airport, you will be met by your local guide and transferred to the hotel in Lhasa (about 1.5 hours' drive). After hotel check-in, you're advised to rest at your hotel to get adapted to the high altitude.
Day 7 Lhasa, Potala Palace & Jokhang Temple
Your sightseeing today begins with Lhasa's cardinal landmark Potala Palace. As a holy land of Tibetan culture, everyday hundreds of common Tibetan strek miles and months to worship the Palace for their tradtional beliefs and family's blessing. Later you will admire the sacred temple Jokhang Temple, the cradle of Tibetan Buddhism and the city center of Old Lhasa, and then walk the pilgrimage route with local devotees and wheel the holy wheelers at Barkhor Street.
Day 8 Lhasa, City Temple Tour
After breakfast, you will tour the charming Norbulingka Park, which is known as "the Summer Palace of Tibet", and then come to Drepung Monastery, an ancient temple once housed 10,000 monks in its heyday. You tour ends at Sera Monastery. Built in 1419, the monastery is one of the three largest monasteries in Tibet and quite famous for its traditional Buddhism scripture debates.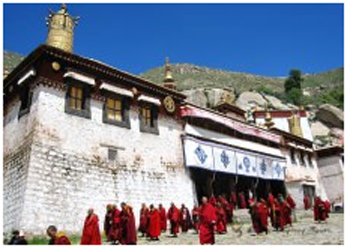 Day 9 Lhasa- Gyantse, Yamdrok Lake
Today you will betransferred from Lhasa to Gyantse (5.5-hour drive). En route, you will stop to see Yamdrok Lake, one of three most famous holy lakes in Tibet. The scenery of turquoise blue water in the lake withthe reflection of surrounding snow-capped mountains is awesome. After arrival in Gyantse, you will tour Palcho Monastery to admire fancy frescoes, statues and sculptures.
Day 10 Gyantse- Shigatse, Tashilumpo Monastery
After breakfast, you will be driven fromGyantse to Shigatse (1.5-hour). In Shigatse, you will visit Tashilumpo Monastery, the oldest and largest Gelugpa monastery in Tibet. Here you will seea giant statue of Future Buddha, the largest one of its kind on earth,decorated with precious pearls, turquoises, corals and ambers. Then proceed to a free market to experience the stylish local life.
Day 11 Shigatse-Lhasa, Yaluzangbu River
Today you will travel back to Lhasa (280km, about 6 hours driving) along the legendary Yaluzangbu River, the mother river of Tibet. Along the journey, you will view fantastic landscape of the valley and snow mountain,and get the special feeling of traveling in the outback far from modern civilization.
Day 12 Lhasa-Chengdu, Free Day
Free in the day until our local guide escorts you to the airport for your onward flight to Chengdu, home to the cute giant pandas. Upon your arrival at Chengdu, your guide will meet and escort you to your hotel. The rest of the day is free at your own leisure.
Day 13 Chengdu-Leshan-Mt. Emei, Leshan Giant Buddha & Baoguo Temple
On this day you will be driven to Leshan (2-hour) to visit the Leshan Giant Buddha. Carved out of the cliffs at the confluence of Mingjiang and Qingyi River, it is the largest stone Buddha colossus in the world. Then proceed to the ancient Baoguo Temple to see its three treasures including a 2.4-meter-high porcelain Buddha, a 25-ton bronze bell, and an exquisite Huanyan bronze tower carved with 4,700 tiny Buddha statues. Stay overnight at the foot of Mt. Emei.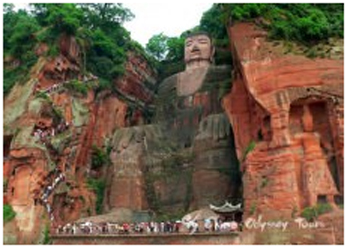 Day 14 Mt. Emei, Golden Summit & Wannian Temple
You will visit Mt. Emei, one of four most famous Buddhism mountains in China. You will first take a sightseeing bus to Leidongping, and then walk to Jieyin Palace to ride a cable car to the Golden Summit where you can have a terrific panoramic view of the mountain's natural beauty. Then you will tour the Wannian Temple and Qingyin Pavilion to gain an insight of Buddhism perspectives. After the tour, be transferred to Chengdu.
Day 15 Chengdu-Chongqing, Giant Pandas & Chengdu City Highlights
The tour on this day will bring you to the Giant Panda Breeding Research Base before you are escorted to the railway station for your train to Chongqing. Upon your arrival at Chongqing, your local guide will meet you at the railway station and take you board the Yangtze River Cruise ship.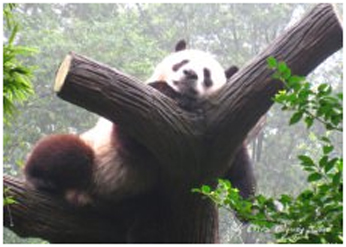 Day 16 Yangtze River Cruise, Fengdu Ghost City
As your ship sails along the Yangtze River, China's longest river, you will enjoy its amazing scenery with real countryside views; meanwhile, Taiji lessons, lectures on traditional Chinese medicine and other onboard activities make your journey full of fun. Besides, your ship will stop for a shore excursion to the famous Fengdu Ghost City, which depicts China's afterlife culture via ancient sculptures and paintings. Then continue your cruise.
Day 17 Yangtze River Cruise, Lesser Three Gorges
Today you will come to the Lesser Three Gorges, the most beautiful part of the Yangtze River. You will take a sampan, a small traditional wooden boat, to appreciate the spectacular natural beauties of the famous gorges and experience a water-borne sensation you have never had before. Re-boarding the cruise ship, the ball room is a nice place to enjoy the evening.
Day 18 Yangtze River Cruise, Three Gorges Dam, Yichang- Shanghai
The morning's shore excursion will take you to the well-known Three Gorges Dam, the largest hydroelectric dam on earth. Standing at a viewing spot, you will amaze at its unbelievable scale and enchanting scenes, and witness immense benefits it has brought. After the Yangtze Cruise, you will disembark at Yichang where your local guide will meet and escort you to the airport for the flight to Shanghai and check into your hotel.
Day 19 Shanghai, Yu Garden, Museum & the Bund
On this day you will visit the Shanghai Museum, then take a stroll through the Yu Garden. After, you can observe local people's life at the Yuyuan Market and visit the Bund and then Silk Workshop and Xin Tian Di.
Day 20 Shanghai, Zhujiajiao Old Town
After breakfast, you will visit historic Zhujiajiao Old Town (50 minute drive from Shanghai). At Zhujiajiao, you will walk through Fangsheng Bridge, Beida Street, and the Kezhi Garden. You will feel as though you have stepped back in time. After your trip to this beautiful village, you will be driven back to Shanghai.
Day 21 Shanghai-Guilin, City Attractions
You will be free on this day until your personal guide escorts you to the airport for your flight to Guilin. Upon your arrival at Guilin, the most scenic city in China, your personal guide will meet you and escort you to your hotel. After a little rest and lunch, you will be taken on a tour of Reed Flute Cave and Guilin South China Sea Water Pearl Museum.
Day 22 Guilin-Yangshuo, Li River Cruise & Countryside Tour
This morning, have a 40-minute drive to the Zhujiang Pier for your boat cruise down the picturesque Li River, which is the highlight of any visit to Guilin, until you get to Yangshuo County. Along the river, you will be inspired by breathtaking views of peaks and pinnacles, crystal-clear water and picturesque pastoral views of rice paddies and water buffaloes. Hotel check-in upon your arrival in Yangshuo and you will enjoy a countryside tour (by bike or by car, 1-2 hours) to take in the nice views of Yangshuo.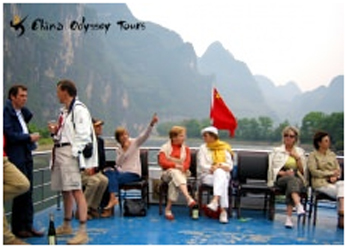 Day 23 Guilin-Hongkong,
Today, you will be driven back to Guilin airport for your flight to your next destination-HongKong.
Upon your arrival at Hong Kong, a vibrant metropolis, you will arrange your own transmit to your hotel. The rest of the day is free at your own leisure.
Day 25 Hong Kong
Buffet breakfast at hotel coffee shop. Morning half day Hong Kong Island Tour
-Visit - Mid-level of Victoria Peak, Aberdeen Fishing Village - sampan ride is optional,
Repulse Bay, Jewellery Factory and Factory Outlet.
-Tour end will be at Tsim Sha Tsui Shopping area.
Day 26: Hong Kong / Shenzhen
After breakfast at Hotel, transfer to Shenzhen Guide greet guest at Shenzhen immigration counter. Shopping at Luohu Mall then transfer to Hotel for check-in.
Day 27: Shenzhen
After breakfast at hotel, our tour today visit Shenzhen City tour with Lotus Park, Deng Xiao Ping Bronzer Status, Citizen Center the Museum of Mineral and Window of the World OR OCT East - Tea Steam Valley.
Day 28: Shenzhen / Macau
Buffet breakfast at hotel coffee shop. Morning transfer to Macau by ferry . Arrive Macau, Macau city tour with Chinese / Western set lunch. After tour, transfer to hotel for check in. Overnite in Macau.
Day 29: Macau
Hotel breakfast, visit Macau city tour with St. Pauls Church,Lotus Square, Kwan Iam Temple & Casino. Transfer to Macau pier. Overnight at Hotel.
Day 30: Macau / Hong Kong / Disneyland
After breakfast Transfer to Macau pier. Arrival at HKG pier, transfer to Disneyland. full day at Disneyland
Day 31: Hong Kong – Departure
After breakfast at hotel. Check Out Hotel then transfer to airport for flight to next destination.