24 Days Japan And Surroundings Area
-
| | |
| --- | --- |
| Country | : Japan |
| City | : Tokyo |
| Currency | : Yen (¥) / En 円 (JPY) |
| Language | : Japanese |
| Airport | : Narita International Airport & Tokyo International Airport |
| Time Zone | : JST GMT/UTC+9 |
| Phone Code | : +81 |
---
Day 01 :
Upon arrival at Narita International Airport clear customs with your luggage and make your way to the Arrivals Lobby. Check In Hotel then spend the rest of the day in Tokyo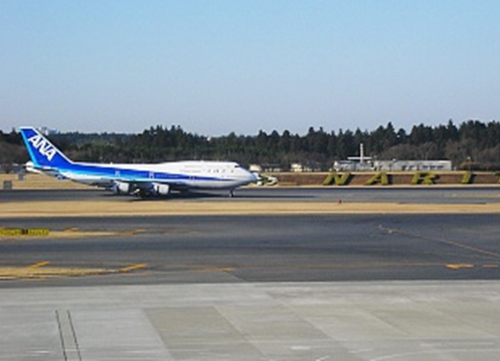 Day 02 :
After breakfast at hotel , our tour Starting at the tranquil, wooded grounds of Meiji Shrine, the plan moves on to explore urban Shinjuku, Shibuya and Harajuku, some of the city's most popular shopping and entertainment districts and centers of Japan's youth culture and fashion.
Day 03 :
After breakfast at Hotel , our trip to the historic Asakusa district, including Sensoji Temple and its narrow shopping streets with a visit to the modern malls and museums on Odaiba. The plan utilizes the Tokyo Water Bus and Yurikamome elevated train to travel between the two districts and stops off at Hama Rikyu garden along the way.
Day 04 :
After breakfast at hotel, full day tourTokyo Disneyland.
Day 05 :
Nikko Toshogu Shrine - Marvel at the ornate architecture of this famous World Heritage site. Tour includes viewing of Yomei Gate and the Main Hall. Kirifuri Falls - Beautiful Kirifuri Falls is one of Nikko's three famous waterfalls. The tour will return to Tokyo and visit the Ginza district
Day 06 :
After breakfast at hotel , then Check out hotel , of the Shinagawa Prince Hotel and board a Kodama bullet train from JR Shinagawa Station to Odawara Station (35 min). From Odawara Station board the Hakone Tozan Bus for Togendai (via Hakone-Yumoto). from Hakone of Mount Fuji and the Japan Alps make this a magnificent scene to remember. Spend the remainder of the day exploring the many sights of this spectacular resort town.
Day 07 :
After breakfast at hotel, Lake Ashi is a popular place for fishing, boating and water sports. Use your "Hakone Pass" to cruise the lake by pirate ship. On a clear day you will be able to take pleasure in Mt. Fuji's inverted reflection in Lake Ashi. Owakudani (Greater Boiling Valley): Accessible by ropeway this entire gorge reeks of sulphurous fumes, spewing clouds of steam from crevasses among bubbling hot springs. Ancient Cedar Avenue: Enjoy a leisurely stroll along this superb 2km flora-lined winding passage; once the pathway to Edo (Tokyo).
Day 08 :
After breakfast at hotel, Check out hotel and return to Odawarra Station by bus. From Odawara Station board a bullet train to JR Nagoya Station. (2 hrs) Change trains within Nagoya Station and then board the Limited Express (Wide View) Hida train to JR Takayama Station (2 hrs 20 min). This magnificent train journey through the Japanese Alps is often compared to the Alps of Europe. It may well be one of the highlights of your trip to Japan. Takayama is a traditional medieval town located in the mountains of Gifu Prefecture Relax and bathe with a breathtaking view of the magnificent surrounding mountains in the distance. In the afternoon, take time to stroll around this historic town which contains a number of small museums to explore. Many are devoted to traditional crafts embodying the town's long standing tradition of the fine craftsmanship. It is possible to walk across the centre of Hida Takayama in about 20 minutes. For dinner tonight you may like to find a restaurant which serves the locally produced Hida beef which is delicious in sukiyaki or grilled on a hot plate.
Day 09 :
After breakfast at hotel , visit the Jinya Mae and Miyagawa "morning markets". Located on the banks of the Miyagawa River, these markets are open daily from 7am to 12 noon. Here you will find local farmers selling fresh produce and flowers. Local souvenirs, crafts and snacks are also available for purchase. Return to JR Takayama Station and take a day trip to Shirakawago Village. Purchase a ticket from the Takayama Bus terminal in front of Takayama train station. Board the Nohi Bus to Shirakawago Village. Shirakawago is a small historic village in Northern Gifu. This area is famous for its old farm houses which have been built with traditional thatched roofing "gassho zukkuri". Ogimachi within Shirakawago Village has been registered as a Unesco World Heritage site with over 100 gassho zukkuri structures spread across a lovely mountain valley. Enjoy the atmosphere and scenery of this unique mountain village contained within in a beautiful mountain setting. Return to Takayama in the late afternoon.
Day 10 :
After breakfast at hotel , Leave the city in then transfer to Kanazawa. Takayama and Kanazawa via Toyama currently takes about 4 hours and is fully covered by the Japan Rail Pass. Kanazawa is a lovely little seaside town with a number of hidden treasures. spend the afternoon exploring the city of Kanazawa. Your sightseeing may include a trip to the Omicho Market which is a 10 minute walk or 3 minute bus ride from Kanazawa Station. For a rare look inside Japan's traditional entertainment culture, take an evening trip to Kanazawa's famous "Higashi Geisha District" where you may see a geisha scampering between appointments in full traditional costume. Shima, a former geisha house, is open for public viewing.
Day 11 :
After breakfast at hotel Take a day trip to Kenrokuen which is a 15 minute bus ride from Kanazawa Station. Kenrokuen is an exquisite garden constructed in the 19th Century and said to be one of the three most beautiful landscape gardens in Japan along with Kairakuen in Mito and Korakuen in Okayama. The literal meaning of Kenrokuen is "The Garden of Six Sublimities" which refers to its spaciousness, seclusion, artificiality, antiquity, abundant water and broad views. It took 150 years to complete the ponds, streams, waterfalls, flowers and teahouses which are all truly breathtaking.
Day 12 :
After breakfast at hotel, then check out hotel, and board the JR Thunderbird train from JR Kanazawa Station to JR Kyoto Station (132 min). visit the Sky Plaza Observation Deck on top of Kyoto Station for a free panoramic view of the surrounding area of Kyoto. This modern station also contains a large shopping mall, specialty shops and restaurants.
Day 13 :
After breakfast at Hotel , At 08:45am,Your guide will take you by bus to Nijo Castle, the Golden Pavilion, and the Kyoto Imperial Palace (on Sat, Sun. & national holidays, visit Higashi Honganji Temple instead). The tour will disband at Kyoto Station with a likely return being around 1:30pm). In the afternoon, board a local bus to the base of Kiyomizu Dera Temple. Walk up this attractive winding road lined with colorful souvenir and craft shops. Kiyomizu Dera is famous for its giant wooden stage overlooking panoramic views of Kyoto and its main hall purely constructed of wood and sustained by huge columns and beams without the use of a single nail, screw or bolt. In the evening board a subway two stops to Shijo Station and walk towards Gion, Kyoto's famous geisha district. Gion is the one place in Japan where you may see Maiko or Geisha walking between appointments. As darkness falls watch the traditional lanterns gradually come to life and you wander down tiny alleys housing restaurants offering a variety of tempting cuisines.
Day 14:
After breakfast at hotel, full day of sightseeing awaits you in Nara. Here, you can find peace of mind and natural beauty as you uncover the many treasures of Japan's former capital (710-784AD). From JR Kyoto Station board a JR Nara Line limited express train for Nara (45 min). All sightseeing is within comfortable walking distance of Nara Station. From the station make your way through to town towards Nara Park. You may like to have your lunch in the picturesque Nara Park, famous for the many tame deer that roam the area. At the end of the park is the impressive World Heritage listed cultural assets Todaiji Temple. This is the world's largest wooden architecture, housing the "Giant Buddha" that soars 16 meters in height. Return to Nara Station via Nara-machi, an old precinct full of traditional houses, shops and tearooms in calm and pleasant surroundings, giving a good contrast to the great temples and old burial mounds.
Day 15:
After breakfast at hotel, Check out Hotel transfer to JR Kyoto Station and board the Shinkansen Hikari or Kodama bullet train to Shin Osaka Station (14 min) change trains here and board the Shinkansen Hikari to JR Okayama Station (50 min). Okayama is home to the magnificent landscape garden of Korakuen - another of Japan's three most beautiful gardens. The garden, It contains rustic tea arbours, extensive lawns, lovely ponds, graceful groves, and peaceful hills, lanes and streams. All are tastefully arranged to harmonize with the surrounding hill and mountain. The maple trees, cherry and Japanese apricot groves offer beautiful seasonal contrasts. Okayama Castle is a 3 minute walk from the south exit of Korakuen Garden, was originally constructed in the 16th century. The four-storied donjon was rebuilt in 1966, which displays many relics of local history. It is called Crow Castle since it is painted black. Hayashibara Museum of Art, a 5 minute walk from the Okayama Castle.
Day 16:
After breakfast at hotel, From JR Okayama Station board the Shinkansen Hikari bullet train to JR Himeji Station. Himeji Castle is a 15 minute walk from Himeji Station. It is open daily from 9am until 4pm and an entrance fee of 600 yen applies. A free tour of Himeji Castle is available for English speaking visitors. Please note that reservations are not accepted for this service. Inquire when you purchase your admission tickets. Allow about 1 hour and a half for the tour. From JR Himeji Station board the Shinkansen Hikari bullet train to JR Okayama Station.
Day 17:
Check out of your accommodation and return to JR Okayama Station to board the Shinkansen Hikari or Kodama bullet train to JR Hiroshima Station (40 min). Hiroshima was a city left in ashes after the Atomic bomb was dropped. Hiroshima has made a remarkable recovery and has been rebuilt as a modern thriving city. The area which felt the full force of the bomb has been transformed into a Peace Memorial Park with gardens of great beauty and nearly forty memorials to the victims of the atomic explosion. Hiroshima is now known as the "International City of Peace" dedicated to a total ban on the use of Atomic weapons. A visit to the Peace Memorial Park should be included in every Hiroshima itinerary. To visit the Park, board a tram in front of Hiroshima Station and get off at Genbaku Domu-Mae (Atomic Bomb Dome) stop (cost 150 yen - 15 min.). The highlight of the Park is the Hiroshima Peace Memorial Museum. This state of the art museum focuses on Hiroshima both before and after the explosion. It also tells the story of Hiroshima's rapid rebuild into the beautiful city it is today. On the way back to station, visit Hiroshima Castle. This castle was first built in 1589 until its destruction in 1945. Having been rebuilt in all its glory, it is now used to exhibit historic artefacts from Japan's feudal past.
Day 18:
After breakfast at hotel, Enjoy a day of exploration upon the sacred earth of Miyajima Island (Shrine Island). From Hiroshima Station board the JR Sanyo Line to Miyajimaguchi Station (26 min). Miyajima is reached by JR ferryboat (10 min / using your JR Pass) from Miyajimaguchi Pier, a few minute walk from JR Miyajimaguchi Station. The entire 30 sq. km. island is designated by the Japanese government as a Special Historic Site and Special Place of Scenic Beauty. The must see Itsukushima Shrine, built in the sixth century, is dedicated to the maritime guardian goddesses. The shrine buildings are connected by corridors which stretch out over the water giving it the appearance of floating on the sea at high tide. The giant red wooden O-Torii (Grand Gate) is the most noted symbol of Miyajima. Be sure to take the 1.7km Mount Misen's summit to absorb one of the three most spectacular panoramic views in Japan. Keep your eye on the summit's mischievous monkeys before descending on a peaceful walk through the ancient forest. Return to Hiroshima early evening to feast upon the city's popular delicacy Okonomiyaki - a savoury, layered noodle pancake cooked on an iron hotplate at your table. The locals are very proud of their contribution to Japanese cuisine.
Day 19:
After breakfast at hotel Spend your last day in Hiroshima completing any final sightseeing or shopping. From JR Hiroshima Station board the Shinkansen Hikari bullet train to JR Shin Osaka Station (2 hrs). Change trains and board the local JR line to Osaka Station (4 min). Osaka has a long history as one of the oldest seaports in Japan and has flourished as a window open to the culture and the goods of the Asian continent is known for its bargain shopping and delicious restaurants. For entertainment and shopping the Umeda and Namba districts have it all. Umeda, centred on Umeda Station, has a number of modern arcades which are always teaming with visitors and shoppers. The Namba area boasts a 700-metre long arcade leading to the Dotombori River, a man-made canal completed in 1615. In the Edo Period, the area along the river was the city's amusement quarter where five theatres entertained the citizens. Today, theses theatres are still there, though transformed into cinemas and comedy halls. Dotombori is even busier at night glittering with colorful neon signs, extravagant restaurant decorations and alive with pop music. The night life may keep you awake until the early hours
Day 20 :
After breakfast at hotel, then exploration of Osaka with the visit to the city's most prominent symbol, Osaka Castle which was built by Hideyoshi Toyotomi, who succeeded in unifying the entire country in the 16th Century. The inside of the castle has been made into a museum which has a number of exhibits celebrating Japan's samurai history. A panoramic view of Osaka City can be seen from the observation deck on the 8th floor. The castle grounds now form a large tree-filled park. Only a 15 minute walk from Morinomiya Station on all lines or Tanimachi 4-chome Subway Station. Take a 60-minute cruise on the "Aqua Liner" waterbus from the Osaka Castle harbour (where it will also return). Osaka is a "water city" where its people and culture have benefited by this access to water from ancient times. The tour through waterways presents views of Osaka Castle from every angle, Tenmangu Shrine, Nakanoshima Island, etc. The boat cruise starts at three piers, Osakajo, Tenmabashi and Yodyabashi every 30 minutes from 10:00am to 7:30pm
Day 21 :
After breakfast at the hotel. Today begin with full day tour of "Universal Studios Japan". It is the legendary entertainment company's first studio theme park outside of the United States. It's spectacular movie theme shows and attraction will place guests in the heart of the World of American Motion Pictures and Television. It combine the most popular rides and shows from Universal's Hollywood and Florida Movie Studio Theme Parks, along with all new attractions Designed specifically for Japan. The attractions are located in nine areas of the park namely : New York featuring The Amazing Adventure of Spider Man – The Ride. Hollywood with Shrek's 4-D . San Francisco with Back to the Future – The Ride and Backdraft ; Jurassic Park ; Snoopy Studios ; Lagoon ; WaterWorld ; Amity Village with Jaws and Land of Oz.
Day 22 :
After breakfast at hotel, transfer from JR Osaka Station board JR local train to JR Shin Osaka Station. Change trains here and board the Shinkansen Hikari bullet train to JR Shinagawa Station (3 hours). return to JR Shinagawa Station and board the JR Yamanote Line local train to Shinjuku Station, the largest and busiest train station in Japan. From the West Exit walk 10 minutes through the high-rise business district to the Tokyo Metropolitan Government Office Building to enjoy the commanding views of the city from its 45th story observation deck which is best seen at night.
Day 23 :
After breakfast at hotel, continue to exploration of Tokyo by boarding a JR Yamanote Line train to Ueno Station. Use the Central Exit and visit the Ameyoko Ueno Markets which run from Ueno Station to Okachimachi Station. In the nearby Ueno Park, there are a number of places to visit including the first zoo in Japan which is renowned for its giant pandas, the Shinobazu Lake which is famous for its lotus flowers. The park is home to over 1,000 cherry trees and is a popular location for spring time cherry blossom viewing. From Ueno take a subway 3 stops to Asakusa to visit the nearby Sensoji Temple (popularly known as Asakusa Kannon Temple), Walk down Nakamise Street - the colorful shopping promenade full of souvenir and craft shops. Here is an excellent place to purchase souvenirs ranging from traditional kimonos to Japanese sweets. Return by subway to Ueno Station and then board a Yamanote Line train for Akihabara. To most foreign visitors Akihabara is known as "Electric City" due to the hundreds of specialty electronic shops found in this district. In recent years Akihabara has become home to a number of shops specialist in Japanese animation "Anime and Manga" which is growing increasingly popular around the world.
Day 24 :
After breakfast at hotel, Check out Hotel and store your luggage at the porter's desk. Spend your last day in Tokyo completing any final sightseeing or shopping. Then transfer to Narita International Airport for departure, Tour the end and See you in the next tour with us.